By M. Ahsan
On January 7, a normal afternoon in Paris was disrupted when gunshots were heard near the office of Charlie Hebdo (Charlie Weekly). The masked gunmen were later seen fleeing the scene in a hijacked car.
Later Police confirmed that 12 people, including two police officers, were killed and dozens injured, when black-hooded gunmen attacked the Charlie Hebdo office.
Some of the well-known French cartoonists were among the 12 killed, including publication director Stephane Charbonnier, and the cartoonists known as Cabu, Tignous and Wolinski.
The attacked French weekly is famous for its provocative cartoons and has a long history of mocking popes, celebrities, presidents as well as the Prophet Muhammad.
Another shocking news unfolded on the evening of January 8, when Police chief Helric Fredou investigating Charlie Hebdo dies mysteriously. According to local media, Fredou met with the family of a victim of the Charlie Hebdo attack and killed himself preparing the report.
The following the day, local media reported that another French police officer has been shot dead and a city employee critically injured following the shooting on the outskirts of Paris. Police reported that, one man opened fire at two police officers, seriously injuring one, near La porte de Chatillon, Montrouge commune, south of Paris.
Soon after then Charlie Habdo attack, French President Francois Hollande, rushed to the scene, described it as "an act of indescribable barbarity."  While some counter-terrorism experts have indicated that the deadly attack on a satirical French newspaper appeared to be a well-planned and deliberately-executed assault by trained militants.
Two days later on January 9, hostage taking events played out at two separate locations: in Dammartin-en-Goele northeast of Paris, where Wednesday's shooting suspects, Cherif and Said Kouachi, were found, and in the capital's Porte de Vincennes neighborhood, where a Kouachi-linked gunman named AmedyCoulibaly took hostages at a kosher grocery store.
Two brothers, Said and CherifKouachi, suspected of killing the people at the Paris office of Charlie Hebdo, were killed after being cornered at a printing workshop with a hostage in the town of Dammartin-en-Goele, northeast of Paris.
On the same day, police ended a second hostage-taking at a supermarket in the eastern Porte de Vincennes area of Paris, killing one armed hostage-taker, Amedy Coulibaly, who was also a suspect in killing a policewoman in southern Paris a day earlier.
Both hostage-taking raids ended dramatically, in which 7 people were killed, including the gunmen.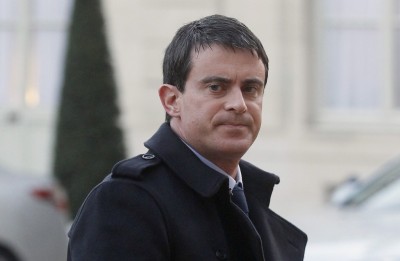 French Prime Minister Manuel Valls has acknowledged intelligence "failings" in events that lead to the deaths of 14 civilians and three police officers.
The British Foreign Secretary has blamed the shooting at the Paris offices of satirical magazine on the West's intervention in the Middle East.
Recent wave of tragedies mark France's deadliest terror attacks in decades, leading to high level of alert and reinforced security at houses of worship, stores, media offices and transportation.
Altogether 17 people were killed in the terror attacks that began on January 7, with the massacre at the offices of French satirical magazine Charlie Hebdo, sparking the intense manhunt that paralyzed France and put the West on edge.
On January 11, hundreds of thousands gathered in Paris in solidarity with the victims of the recent attacks in the country. Leaders from 44 foreign countries, including Germany, Italy, Israel, Turkey, Britain and the Palestinian territories marched with French President Francois Hollande under high security to pay tribute to victims of terrorist attacks.