Sydney (Tribune International Report); Members of the Pakistani Community in Sydney loudly and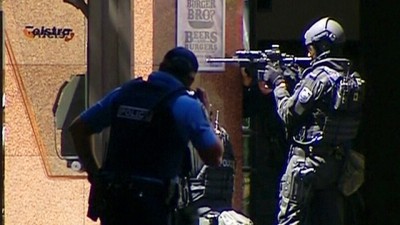 firmly condemned the incident of hostage siege by a gunman in a café in Martin Place in Sydney CBD. The members of the Pakistani Community contacted Tribune International and posted comments on the social site of Tribune International condemning the hostage of innocent people in Lindt Chocolat Cafe in Martin Place, Sydney.
'displaying an Islamic banner and hostage people on gunpoint into a café' is an inhuman act of terror which cannot be accepted by the people of any religion including Islam' said people in their comments.
The President of Pakistan Australia Federation, Syed Atiq ul Hassan condemned the incident and called it an act of terror, he said, the law enforcement agencies should take appropriate measure to save the lives of the innocent people being hostage by (assumingly one) gunman.
Mr. Hassan has appealed all the members of the community to remain calm and peaceful.