Sydney (Tribune International, a report by Sarwat Hassan, 21 Sep 20); Honourable Jodi Leyanne McKay, the leader of the opposition NSW parliament together with Hon Lynda Voltz, MP,  and Hon Jihad Dib, MP, met with the delegation of large multicultural events organisers. The delegation led by Syed Atiq ul Hassan, director of Chand Raat Eid Festival, along with Mr. Masudul Haque from the Bangladeshi Community and Mr. Goba Katuwal from the Nepali Community, held a meeting at the NSW Parliament House today.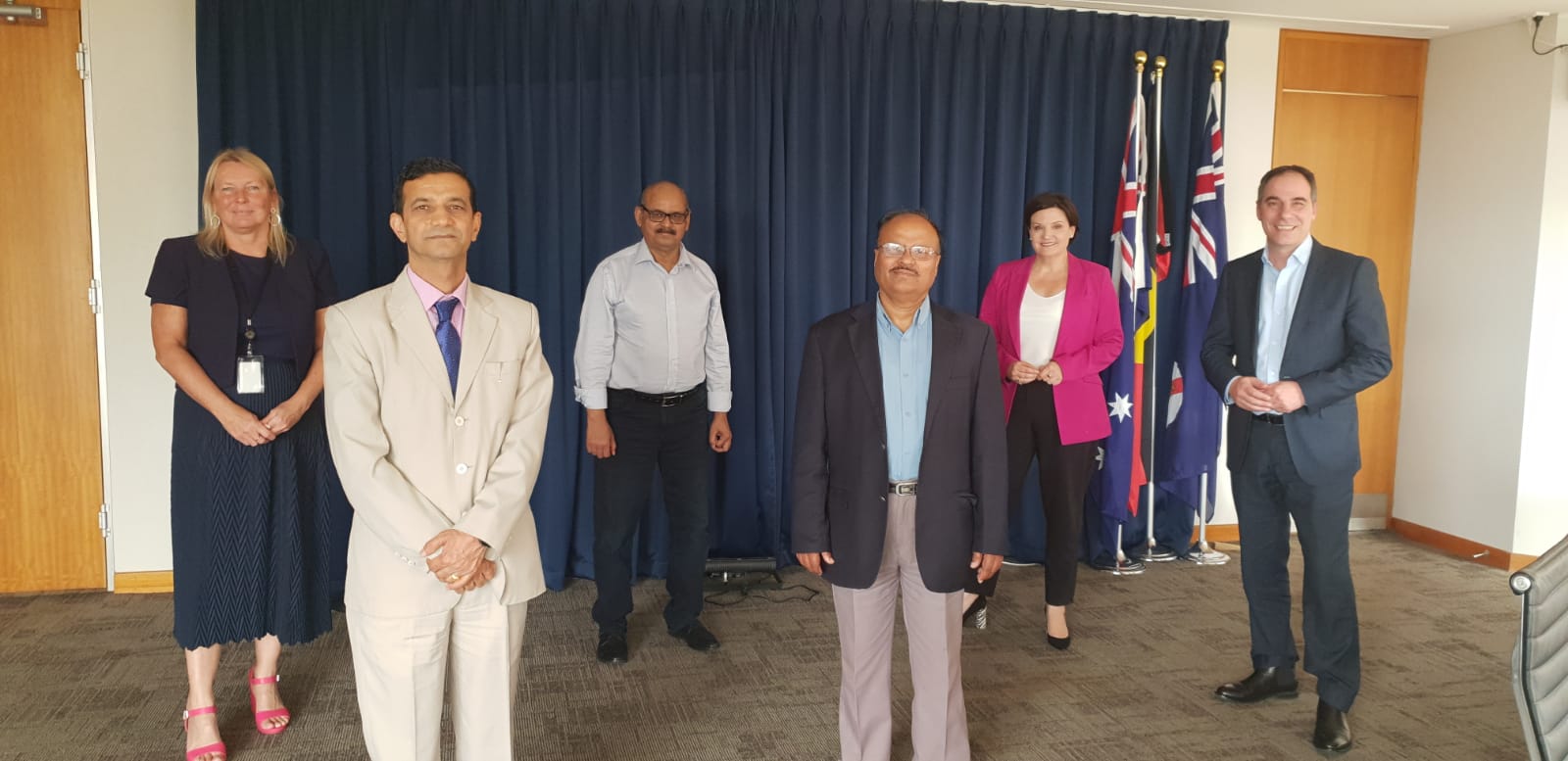 Mr. Hassan briefed the grievances being faced by the organisers of the large multicultural events especially due to the COVID 19 situation. Mr. Hassan explained the difficulties the organisers are predicting in the future in holding large events. He said the post-COVID 19 pandemic would result in the cut down in the sponsorships and exhibitors. Therefore, it will be a challenging time for organising their long-running events. These events are playing a vital role in the promotion of multiculturalism. Mr. Hassan added that the local and state government must own these events being not-for-profit and must consider these events as essential for the social/economic community growth and development. Thus, the NSW Government, while supporting others, must support the organisers of these events financially.
Hon Jodi McKay said she understands how COVID 19 has affected these large events canceled in the current year. She agreed that the organisers would have financial difficulties when these events are resumed; therefore, the NSW Government should support them and have additional budget and grants for these events.
Hon Lynda Voltz and Hon Jihad Dib also took an interest in the grievances of the organisers and promised to support them.
[End]