German footballer Bastian Schweinsteiger and Serbian tennis star Ana Ivanovic get married in Venice
German footballer, Bastian Schweinsteiger, has married Serbian sportswoman Ana Ivanovic in a beautiful ceremony in Venice, Italy.
The Germany captain and Manchester United midfielder tied the knot with the tennis star in front of their friends, family and fellow sports stars,  two years after getting together.
Ana opted for a simple hair do, leaving her glossy brunette locks loose around her shoulders, while subtle makeup completed her look and emphasized her flawless complexion. The finishing touches was a silver bracelet and a matching watch, while she carried a bouquet of cream flowers and added a touch more sparkle with diamond stud earrings.
The groom meanwhile was smart in a dark suit but ditched the tie to match his new wife's understated style.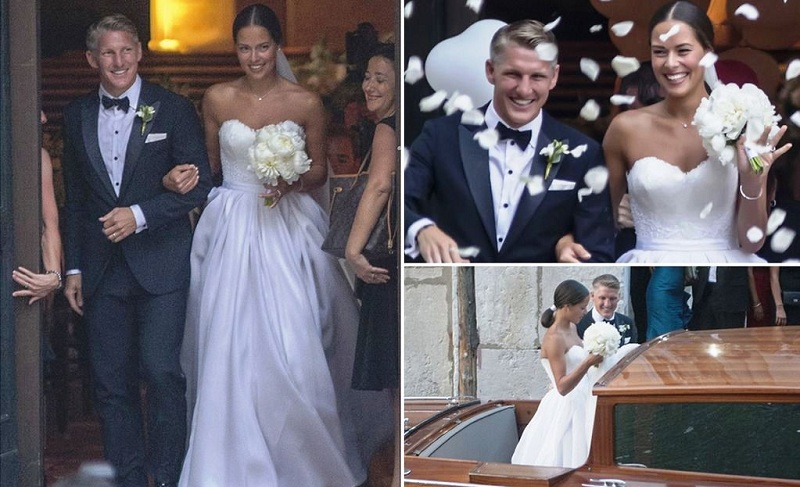 German media claim friends and family did not know where the wedding was taking place, being told to turn up at Munich Airport on Monday morning before being whisked away in a private jet.
The pair, who have been dating since 2014, made it official at City Hall (also known as the fancier-sounding Palazzo Cavalli) before being whisked away in a boat on the canal. While other details remain sparse, athletes Angelique Kerber, Andy Murray and Thomas Muller were reportedly in attendance.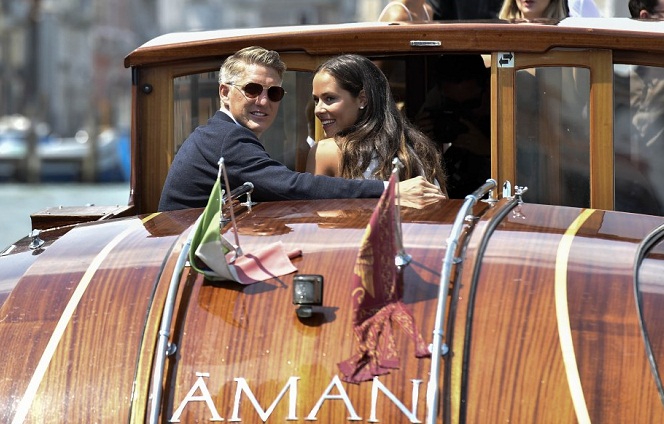 Bastian Schweinsteiger and Ana Ivanovic shared the news on social media which was followed by congratulations messages from the fans:
Mr. & Mrs. ❤️ pic.twitter.com/Uk46PErz81

— Basti Schweinsteiger (@BSchweinsteiger) July 13, 2016
Time To Go!!! pic.twitter.com/QSY1AV3RzH

— Ana Ivanovic (@AnaIvanovic) July 13, 2016
Congratulations to #mufc star Bastian Schweinsteiger & Ana Ivanovic who tied the knot in #Venice. pic.twitter.com/cEKCHrdMdD

— Miles Dunton (@milesdunton) July 12, 2016
Bastian Schweinsteiger has married Ana Ivanovic.

Congratulations to both of them. pic.twitter.com/OTh8SZfmso

— Football Funnys (@FootballFunnys) July 12, 2016
Sporting power couple alert! Bastian Schweinsteiger & tennis star Ana Ivanovic got married. https://t.co/FQoKey1Vtk pic.twitter.com/QBXzHpVG0z

— ESPN FC (@ESPNFC) July 13, 2016
Schweinsteiger and Ivanovic out and about today in Venice, evening before the wedding. 👰🏼💍💅🏻 pic.twitter.com/IsCjdCXfOI

— Basti (@Basti_utd) July 11, 2016