ActionAid Media Release: Palestinians in Gaza are facing a large-scale humanitarian catastrophe, as 1.1 million civilians are displaced from their homes. Palestinians in Gaza are facing dire circumstances, and without access to food, water and electricity the situation will only continue to deteriorate.  22 hospitals in the Gaza Strip have been instructed by Israeli military forces to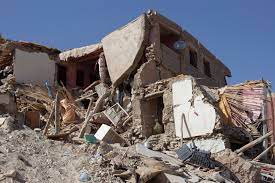 evacuate, but for many people they remain the only safe place to shelter.
Bisan, a humanitarian youth volunteer with ActionAid Palestine said:
"Surprisingly we are still alive. Before becoming a shelter, this was one of the most important and largest hospitals in the Gaza Strip.
"The conditions here are miserable.
"We are without water, without food, without hygiene.
"People are sleeping and lying in the streets, in the corridors and everywhere inside the hospital."
ActionAid is deeply concerned that forcibly evacuating hospitals is not only a breach of international law but also a grave affront to humanity with so many people injured and already suffering, needing urgent treatment and care.
These actions compound the already dire humanitarian situation in Gaza and place the lives of patients and medical professionals at severe risk. ActionAid is calling on the international community to collectively demand the reversal of evacuation orders and to ensure the protection of civilians and healthcare facilities during this unprecedented crisis.
The lives of millions of civilians, including women, children, the elderly and those with disabilities, are hanging in the balance. As hospitals in Gaza reach breaking point and are ordered to evacuate, pregnant women face an impossible choice, and many are unable to evacuate.
Amal Abu Aisha, a woman from Gaza Strip who fled her house in Gaza has shared her concern over her pregnant daughter Razan who is ready to give birth, but staying in her house without anyone that could look after her or help with the delivery of her baby: "I do not know what can I do as her husband is fulfilling his medical duty in Gaza hospitals under this difficult situation. I cannot reach her, and she cannot move to hospital under this constant attack and overcrowding of hospitals. I only need to be next to her… this is her first baby. I cannot imagine how she can bear the severe pains of labour alone".
Riham Jafari, ActionAid Palestine's Coordinator of Advocacy and Communication said: "As thousands of Gazans flee in fear of their lives – abandoning their homes and communities, it is deeply concerning to witness the threats to target hospitals and critical infrastructure, an egregious violation of international law and a blatant disregard for human lives. We are particularly concerned about the devastating impact on the 50,000 pregnant women in Gaza right now and newborn babies, who are all left without essential medical care and the safety they deserve as they make the impossible choice of fleeing with no guarantee of safety or remaining at risk of almost certain death".
Michelle Higelin, Executive Director, ActionAid Australia said: "An unprecedented humanitarian catastrophe is unfolding before our eyes, and we are already seeing the devastating impacts of this on the safety and health of women and girls.  The Australian government must do all it can to ensure humanitarian assistance reaches the millions of civilians in urgent need in Gaza, including pushing for the opening of an ongoing humanitarian corridor to ensure essential supplies reach those most in need. The Australian government's commitment of $10 million in humanitarian assistance is a welcomed start, but the Government must urgently work to de-escalate the declaration of war to protect civilian lives. This includes calling for an immediate ceasefire, a reversal of evacuation orders and for the protection and safety of civilians to be guaranteed."
ActionAid is on the ground in Gaza, working with local partners to provide urgent medical assistance and support to civilians affected by this crisis.  We are advocating globally for an immediate ceasefire and an end to the repeated cycle of escalation. ActionAid is also calling for the protection of civilians and health facilities, and a safe and ongoing humanitarian corridor to provide urgent assistance and medicines to the people of Gaza.
ActionAid is a global federation working with more than 41 million people living in more than 71 of the world's poorest countries. We want to see a just, fair, and sustainable world, in which everybody enjoys the right to a life of dignity, and freedom from poverty and oppression. We work to achieve social justice and gender equality and to eradicate poverty.
[END]