Vienna – One in three known victims of human trafficking is a child, majority are girls who together with adult women account for 70 per cent of overall trafficking victims worldwide, says the latest UN report.
The 2014 Global Report on Trafficking in Persons released on 24 Nov. 2014 in Vienna by the UN Office on Drugs and Crime (UNODC) shows that no country is immune – there are at least 152 countries of origin and 124 countries of destination affected by trafficking in persons, and over 510 trafficking flows criss-crossing the world.
"Unfortunately, the report shows there is no place in the world where children, women and men are safe from human trafficking," said UNODC Executive Director Yury Fedotov. "The exploitation of one human being by another is the basest crime," the report begins. The report cautions that it was based only on known cases, while trafficking operates in the shadows. "Official data reported to UNODC by national authorities represent only what has been detected. It is very clear that the scale of modern-day slavery is far worse" and reported numbers are only tip of the ice-berg.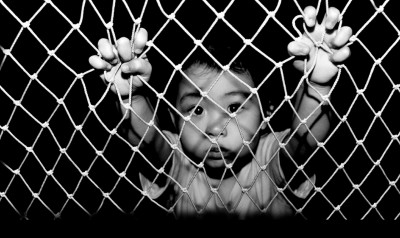 Ineffective legislation and low conviction rates are some of the reasons according to the report that the world has seen a steady 5 per cent increase in human trafficking in past five years. More than 2 billion people are not adequately protected from human trafficking and constantly threatened by modern-day slavery.
Trafficking mostly occurs within national borders or within the same region, with transcontinental trafficking mainly affecting rich countries. In some regions – such as Africa and the Middle East – child trafficking is a major concern, with children constituting 62 per cent of victims.
Most trafficking flows are interregional, and more than 6 out of 10 victims have been trafficked across at least one national border. The vast majority of convicted traffickers – 72 per cent – are male and citizens of the country in which they operate.
"Unfortunately, the report shows there is no place in the world where children, women and men are safe from human trafficking," Yury Fedotov, the executive director of the Office on Drugs and Crime, said in a statement announcing the report's release.
Modern-day that takes many forms such as human trafficking, forced and bonded labour, sexual exploitation, domestic servitude. But there are regional differences with regard to forms of exploitation. victims in Europe and Central Asia are mostly trafficked for sexual exploitation, whereas in East Asia and the Pacific forced labour drives the market. In the Americas, the two types are detected in almost equal measure.
The report highlights that impunity remains a serious problem: 40 per cent of countries recorded few or no convictions, and over the past 10 years there has been no discernible increase in the global criminal justice response to this crime, leaving a significant portion of the population vulnerable to offenders.
"Even if most countries criminalize trafficking, many people live in countries with laws which are not in compliance with international standards that would afford them full protection, such as the Trafficking in Persons Protocol." Mr. Fedotov said.
Governments need to send a clear signal that human trafficking will not be tolerated, through Protocol-compliant legislation, proper enforcement, suitable sanctions for convicted traffickers and protection of victims, the report recommends.