Sydney (Tribune International, NSW Sports Minister Release, 29 Nov 2021); Modern and inclusive sporting facilities are the focus of a new NSW Government $200 million fund to encourage people across the state to enjoy the benefits of sport, regardless of their age, gender or ability, with applications now open.
Premier Dominic Perrottet said the Multi-Sport Community Facility Fund will invest in new or upgraded venues across the state with $100 million available in 2021/22 and a further $100 million in 2022/23.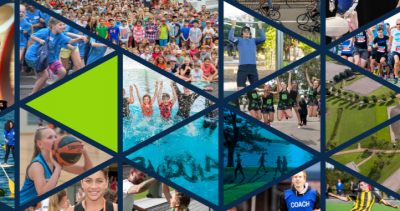 "Community sport plays a vital role in getting our lives back on track and it's great to see people returning to courts, ovals and pitches, to resume their sporting passions and get active again," Mr Perrottet said.
Treasurer Matt Kean said the fund will provide more modern, inclusive and fit-for-purpose facilities across NSW.
"This $200 million funding boost will ensure even more people can enjoy the benefits of sport and recreation, while helping remove barriers to participation," Mr Kean said.
Minister for Sport Natalie Ward said for some people, existing community sport facilities may not meet their needs and even discourage them from taking part.
"We want to actively encourage gender inclusiveness and accessibility in our facilities so that everyone can get out and play," Mrs Ward said.
The Multi-Sport Community Facility Fund will offer funding through a competitive grants process and is a key initiative of the NSW Government's jobs-creation sports infrastructure plan, providing a construction boom.
Grants of between $1 million to $5 million are available, with applications for the 2021/22 round closing on Friday, 25 February 2022.
For more details, see: https://www.sport.nsw.gov.au/grants/multi-sport-community-facility-fund.
[End]