The Halal Certification Authority unit of the Australian National Imam Council (ANIC) is going to be an official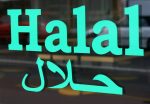 partner of Halal Expo Australia 2018; it will look after the affairs of Halal Certification at the event.
A MoU has been signed between the Halal Expo Australia and ANIC recently where both organisations will be working together to build the awareness of Halal and Halal way of life in Australia, and promote Halal businesses and consumption. In this regard, in an interview, Imam Sheikh Shady Al Suleiman, the President of ANIC, emphasized the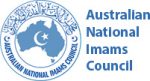 importance of a Halal way of life for Muslims. He says, it is very important for the Islamic Community to support the initiatives that are being taken by the organisers of the Halal Expo Australia to promote Halal consumption and a Halal way of life.
'this event does not only promote the Halal products & services through exhibition' but it serves to create an awareness through the International Halal Conference (IHC)' says Sheikh Shady.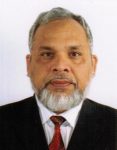 Dr. Anas Muhammad, the General Manager of the Halal Certification authority of ANIC will work to look after the halal certification affairs of the exhibitors and sponsors of the Halal Expo Australia. Dr. Anas will also be a part of the international halal conference as one of the speakers.
For further inquiries please contact Sarwat Hassan, Media Manager on +61 412 881 597
[The 4th International Halal Expo Australia (HEA) 2018 will be held on Saturday 10th and Sunday 11th of February 2018 at Rosehill Gardens, Sydney. 2-Day International Halal Conference (IHC) 2018 will also be a part of HEA 2018.
HALAL EXPO AUSTRALIA (HEA) is an exciting and exclusive event that showcases and creates awareness Halal food, products, and services in Australia.
As the one and only International Halal event in Australia; HEA 2018 is a largest Halal trade show that delivers a fantastic opportunity for international and national Halal industry players to promote their products and services in the Australian and International Markets. Halal Expo Australia is a one-stop event that reaches over thousands of people who are interested in Halal products and services. Halal Trade Show covers variety of Halal Products & Services from Food & Beverage; Finance, Investment & Banking; Arts & Culture; Fashion, Cosmetics & Accessories; Beauty & Health Products; Lifestyle & Wellness; Pharmaceutical & Herbal Products to Building Private & Commercial Projects; Travel, Tourism & Hospitality; Innovation & Technology; Education, Research & Development.
The events contain Halal Industry-focussed activities including high-level B2B networking, sideline meetings, signing MoUs, special break-out sessions, meeting with top Australian officials, entrepreneurs and B2C promotion and sell of the halal products and services.
Similarly, the 2-Day International Halal Conference (IHC), side-by-side provides unique opportunity to the local and overseas Halal industry players, Halal certification bodies, Islamic leaders, interfaith dialogue pleaders, and the representatives of the Government departments to meet, speak and seek consensual resolutions on critical issues related to Halal industry in ethical, professional and harmonious relations. The theme of IHC 2018 is 'Halal Industry: Growth, Issues and Solution'.
The Halal businesses entrepreneurs, technocrats, scholars, academics, diplomats of different countries of interest, international & local delegates, Islamic and welfare organisations, professional service providers, local & international exhibitors participate in these events. Local and International media attend and produce stories on the 2-day events.]